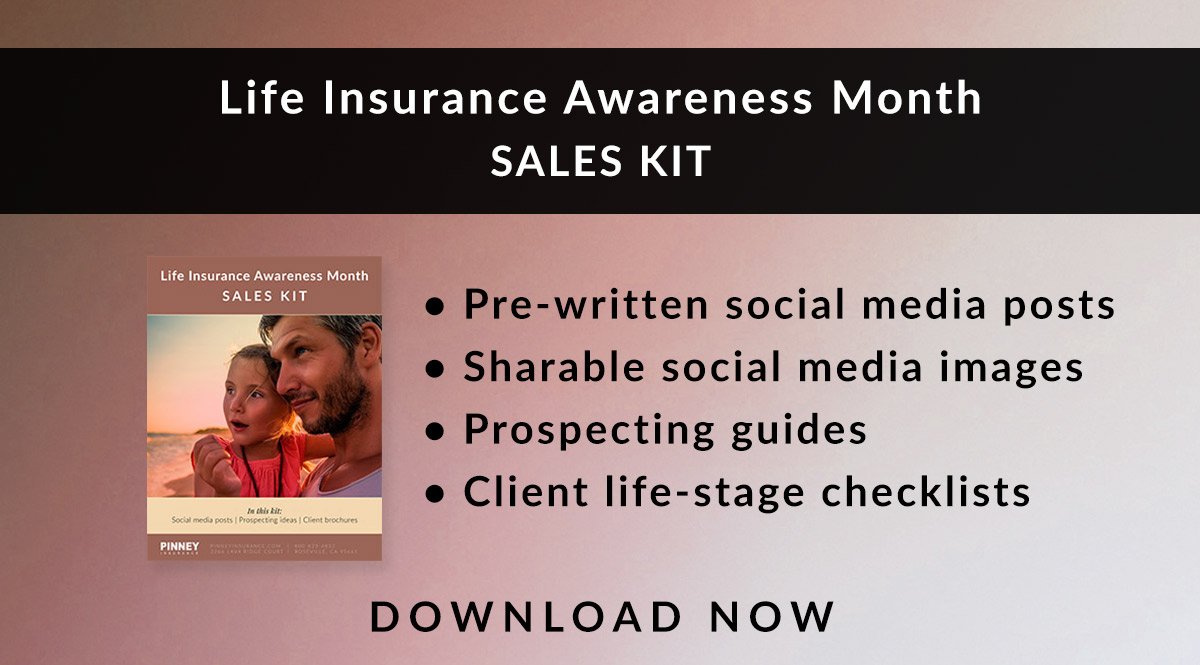 It's here - Life Insurance Awareness Month! All across the industry, agents and agencies are doing their part to make sure as many people as possible learn how life insurance protects their loved ones.
Our September 2018 sales kit will help you reach prospects in multiple ways. Since it's Life Insurance Awareness Month (LIAM), social media is a big focus - just search any platform using the hashtag #LIAM18. You can do more than search, thanks to this kit. You'll get two different sets of social media starters. One set of new square images is perfect for Instagram, Twitter, and Facebook. The second set of rectangular images work on Facebook, Twitter, LinkedIn, and Google+. Score! If you want even more materials, LifeHappens Pro has flyers, videos, social media posts, and more available for subscribers.
---
What's in the Kit
In this month's kit, we have 40 pages of resources to help you with prospecting and starting conversations on social media. These worksheets will help with needs analysis, prospecting in your own book of business, and more.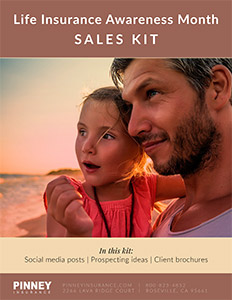 Our FREE 40-page kit includes:
5 pages of sharable social media images & posts - we made them just for you!
2-page daily social media calendar with more images & posts, courtesy of AIG
1-page producer guide with 5 ways to reach "stuck" consumers
2-page prospecting worksheet
19-page ideal client profiler & worksheet
2-page consumer flyer on the difference between individual and employer-sponsored life insurance
7 pages of life-stage consumer checklists
Get the Kit
How to Use This Month's Sales Kit
This is the perfect month to dive into social media. Whether you post frequently or just upload the occasional vacation photo, our kit helps you establish a presence during Life Insurance Awareness Month. New this year! We added square images sized just right for Instagram. You can also post these square images on Facebook and Twitter. If you're a regular on LinkedIn, stick with the rectangular images. Pair any image with the text posts also included in the kit.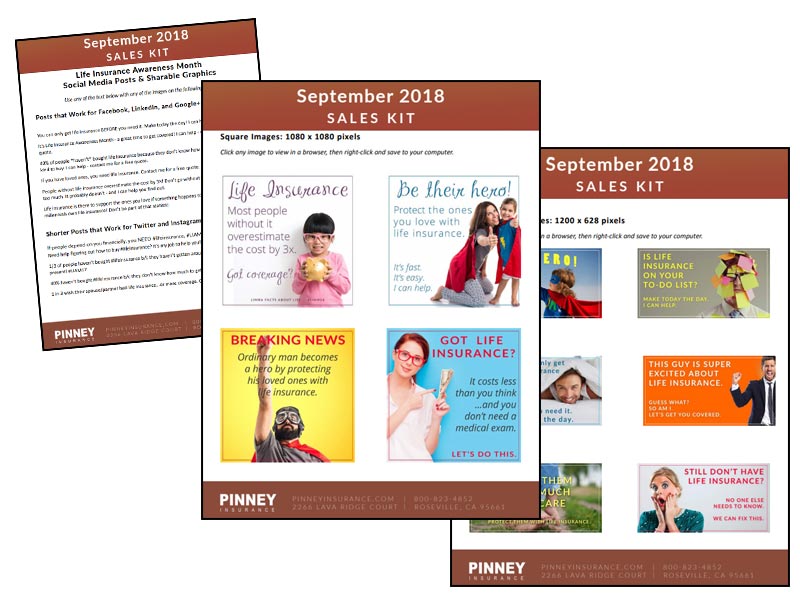 Insureio Subscribers: Use Our Life Insurance Awareness Month Email Campaign
All Insureio subscribers can use September's pre-written marketing campaign. This campaign includes five pre-written emails, already scheduled for delivery throughout the month. First, create a report that includes all the prospects you want to talk to about life insurance. Next, use the marketing campaign "bulk enroll" feature to add everyone in that report to the campaign. They'll automatically get each email in this sequence. The emails don't mention specific carriers or products. They explain what life insurance is, who needs it, and why now is a good time to take action if they've been putting off a purchase.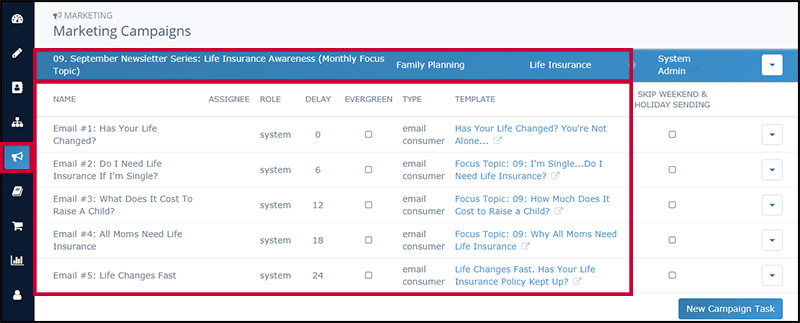 To preview the campaign:
Click Marketing and then Marketing Campaigns from your left-hand navigation menu in Insureio.
Scroll down and click September Newsletter Series: Life Insurance Awareness (Monthly Focus Topic). You'll see the list of five pre-scheduled emails. Click any email title to preview the template in a new browser tab.
Want to learn more about Insureio marketing campaigns, including how to enroll your clients and prospects? Click here to visit the tutorial in the Insureio Academy.
Download Our September 2018 Sales Kit Now!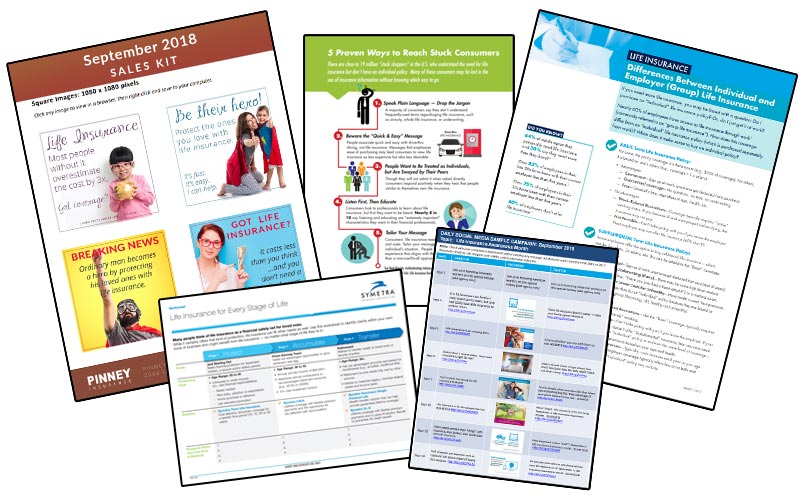 ---