The Pinney Team consists of a growing group of highly talented individuals committed to providing you with unequaled professional service. We have over 250 years of combined experience and are ready to help you in any way we can!
CEO & Founder / President

R. Jan Pinney
CEO / Founder

Ryan Pinney
President
Business Development

Katie Cumalat
VP Sales

Alec Cohen
Brokerage Director

Dave Cranfield
Brokerage Manager

Seth Legatowicz
Brokerage Director

Joshua Herrington
Associate Brokerage Manager

David Jones
Associate Brokerage Manager

Emily Stanley
Business Development Representative

Amber Harder
Relationship Coordinator

Paulette Wolfe
Internal Wholesaler
Underwriting

Mike Woods
Sr. Underwriter

Robert Frank, M.D.
Medical Director
Direct Sales

Christine Orris
Team Lead, Direct Sales

Tammy Walde
Insurance Advisor

Debby Strouse
Insurance Advisor

Erica Piland
Marketer
Marketing

Jenni Wiltz
Managing Editor

Matt Lockhart
Senior Editor,
Digital Media

Maurice Ferguson
Lead Software Engineer
Life Operations

Nancy Pinney
Life Systems & Operations Consultant

Tracy Meier
VP of Operations
Contracting & Licensing

Tanja Pederson
Sr. Contracting Specialist

Amber Alberts
Commissions Specialist
Application Division

Candi Brundage
Application Division Manager

Carolyn Seamons
Application Specialist

Tiffany Press
Application Specialist

Brittany Rupert
Application Specialist

Mitchell Thompson
Application Specialist
Case Management

Mary Ellen Meteer
New Business Manager

Kim Sewell
Sr. Case Manager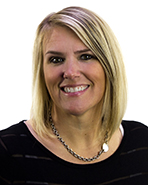 Shelby Richardson
Case Manager

Kat Klisiak
Associate Case Manager

Lauren Densley
Case Manager

Kayla Richards
Policy Delivery Specialist

Victoria Tuttle
Policy Delivery Specialist
---