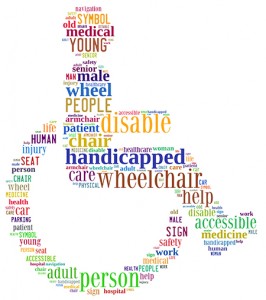 Most of your clients probably think they'll never be disabled. But the Social Security Administration has a stat that says something else entirely. According to the SSA, more than 25% of 20-year-olds become disabled before reaching retirement age. Have you asked them what they'll do if this happens? We're guessing they won't have an answer - but we can help you give them one.
---
Our Disability Insurance Resources
At Pinney Insurance, we have a wide range of disability insurance resources to help you get the conversation started. Even if you've never sold DI before, we'll give you the tools you need to help protect your clients' income. Let's get started:
Income Replacement: Need some basic facts and statistics to help talk to your clients about disability insurance? Start here.
Illustrations: What information do you need to run an illustration? Find out here.
Carriers: We'll do the best we can to match your client's budget with his or her need for income protection. Our disability insurance carriers include Fidelity, Lloyds of London, Metlife, Principal Life, and Standard United of Omaha.
---
Disability Insurance for Business Owners
Are your clients business owners? It's even more important for you to talk about these kinds of disability insurance with them:
At the beginning of 2019, Social Security paid an average monthly disability benefit of about $1,234 to all disabled workers - that's barely more than the 2018 poverty level.
Buy-Sell Disability: What if one of your client's business partners becomes disabled? Find out how buy-sell disability insurance can help.
Business Overhead: If your client is disabled, who pays the equipment leases, rent, and employee salaries while they're out of work? Sole proprietors with employees are especially vulnerable. Get the details at the link above.
Key Employee: Let's say your client's best employee becomes permanently disabled. What happens to the business your client worked so hard to build? Help them protect what they've built with key employee disability insurance.
Get a Quote
You can submit a disability insurance proposal request right here and get an instant quote for any of your clients.
Submit a Request
---