Why Work with Pinney?
Boost Your ROI and Improve Customer Experience
Good GAs are easy to find – but we know you want more than just another quote shop with good commissions. You want diversified products and online sales tools to give your clients the best possible options. You want proven marketing techniques that show you how to target, track, and retain your best clients. We can help.
Partner with us to get the technology and expertise you need to become a 21st century producer.
Download Our Media Kit
A Different Kind of Brokerage House
Pinney Insurance Center, Inc. began as the R. Jan Pinney General Agency of Transamerica Occidental Life Insurance Company in 1972. Since our founding over 40 years ago, we've expanded from a regional, single-company agency to a national distributor with thousands of contracted agents and offices in California, Illinois, Maryland, Mississippi, North Carolina, Oklahoma, Texas, and Washington.
Incorporated as Pinney Insurance Center, Inc. in 1975, we continue to represent Transamerica and have added over 60 additional carriers. Our goal is to provide our agents and brokers with the best possible product solutions from the nation's top insurance providers. Headquartered in Roseville, California, we maintain a small-agency feel with personal attention and a can-do attitude, while providing the resources of a national marketing organization.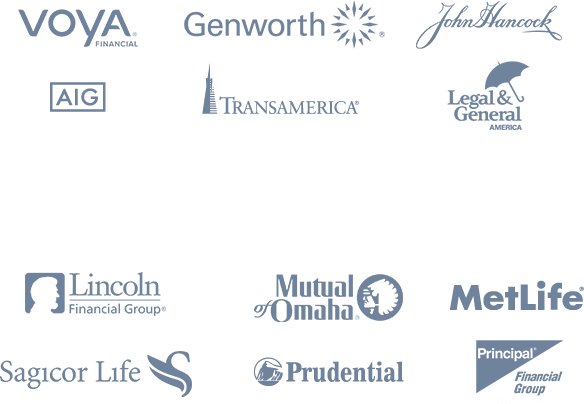 Our Service Guarantee
You and your clients are partners in our business. We take that commitment – and our service to you – seriously. When you work with us, we offer this 8-point guarantee:

WE GUARANTEE
We'll order your exams and labs within 24 hours of receiving your application. You focus on selling and we'll do everything else.

WE GUARANTEE
We'll order all Attending Physician Statements upon receiving notice that one is required. We'll also follow up every 5 business days until the APS is received. You sell, we handle the details.

WE GUARANTEE
With your permission, we'll call your clients as your assistant to get missing or additional information, saving you time and effort. You sell, and we'll follow up with your clients to make sure your cases are processed quickly.

WE GUARANTEE
When you call 800-823-4852 between 8 a.m. and 5 p.m. Pacific Time, Monday through Friday, you'll talk to a live person and have the convenience of leaving a detailed voicemail for a specific case manager or brokerage director, if you want to. You sell, we help in any way we can.

WE GUARANTEE
We'll provide you with online status reports on all your pending cases. Log on 24 hours a day, 7 days a week, and see what's happening with any or all of your cases in two easy clicks.

WE GUARANTEE
Every time something changes on one of your cases (or when nothing happens for 5 business days), we'll provide you with an immediate update via email, fax, or regular mail – just tell us how you want to be updated and we'll deliver.

WE GUARANTEE
We'll use all our tools, contacts, and agency knowledge to obtain the best possible rating on your cases. In negotiating offers with a carrier, we'll be your advocate.

WE GUARANTEE
We'll always provide prompt, friendly, efficient, and courteous service to help you succeed in any way we can.
At the Forefront of Technology
At Pinney Insurance, we believe our industry is at a turning point. Consumers have changed how they shop for insurance, and it's our job to meet their needs. That means offering you and your clients the latest technology, from eSignature and electronic applications to ePolicy Delivery. We're constantly updating our systems and tools with time-saving and groundbreaking technologies to make prospecting, selling, and processing insurance easier for you.
Our products, systems, and technology will give you what we call "The Innovator's Edge." For example, together with Insureio Technologies, Inc., we've brought you the first customer relationship management (CRM) software system designed by and for insurance agents.
You'll be able to
Market yourself effectively to new leads & prospects
Write more cases
Spend less time on paperwork
Process business faster
Differentiate yourself from other producers
Explain complex processes and financial concepts to your clients
Make more money
Focus on developing relationships with new and current clients
Tools for Your Success
We want to help you become the most successful advisor you can be. We've developed a producer's toolkit for the digital age, which we call the Tools for Your Success. It's an ever-expanding list of skills and tools you can use to grow your business, streamline your processes, and simplify the sales cycle. It includes:
Sales concepts and presentations
Lead and referral generating tips and tools
In-person and web-based sales and marketing platforms
We share the best of our tools & tips in our blog and our monthly newsletter, Tools of the Trade. The blog brings you the latest in technology, insurance marketing, thought leadership, and insights from major industry associations including MDRT, NAIFA, NAILBA, and more.
Our monthly newsletter, Tools of the Trade, brings you free sales kits & sales tips, along with links to our most popular blog posts, analysis from our underwriter on impaired risk conditions, and more. Click here to sign up!
Industry-specific tools:
Front-line brokerage directors
Advanced sales department
In-house underwriter & on-staff medical doctor
Unique sales concepts and presentations:
Asset Amplifier
Accumulation Protector
Infinite Income Life Strategy
Policy Assessment
Risk Eliminator
Industry knowledge regarding:
Internet Marketing
Search Engine Optimization (SEO)
Social Media Marketing (SMM)
When you partner with Pinney, you get instant access to all of our tools. Plus, we're constantly improving our existing tools and creating new ones. If there's anything you need, please let us know. We always welcome feedback and ideas from our brokers. After all, you're the reason we do everything we do.
The Pinney formula for success: Have Fun + Value People = Make Money
Discover More about Pinney
From technology to underwriting support, we have so much more to offer.

Our Team
Work with experienced professionals who have been and continue to be in the trenches – we can even provide point-of-sale assistance with your clients, if desired. Let us help you create the ideal marketing plan or approach piece to reach your target market.

Impaired Risk Expertise
Health conditions can be an obstacle when it comes to providing your client with an accurate quote. Our in-house underwriter can help you gather all the information necessary on an impaired risk, including diagnosis and treatment, to provide a realistic and accurate quote.

Underwriting
We offer great healthy and substandard underwriting, with full support from an in-house underwriter and on-staff medical doctor. Our team will help you present positive underwriting scenarios to the carriers to give your clients the best chance of receiving favorable offers. Get advanced underwriting assistance in estate and business planning, long-term care, annuity rescue, pension maximization, and more.

Carriers & Commissions
We offer top commissions from the most competitive companies. Our online contracting system will get you appointed with all of our 60+ carriers, saving you time and effort.
Empowering financial professionals throughout the industry