According to a recent Milliman survey (2022), LTC sales tripled from 2020 to 2021 – a bright spot in an otherwise flat or declining sales environment.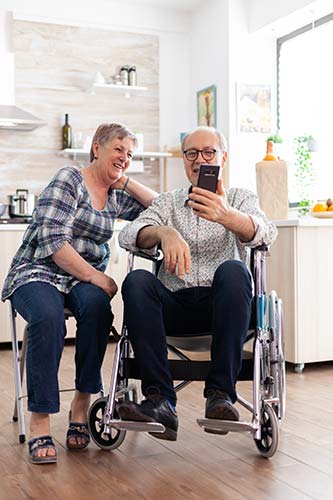 This increase shouldn't come as a surprise, with Baby Boomers turning 65 at a rate of more than 10,000 every single day. Combine that with the LTC mandate in Washington state, and the opportunities for continued growth couldn't be better.
As of 2023, nineteen states - including California and New York - are considering following Washington's lead. As more states look to solve the long-term care problem by forcing consumers to seek coverage, on their own or through an employer, this issue is going to be top-of-mind for many of your clients and prospects.
Is now the right time for you to make LTC more of a focus in your practice?
If so, we can offer you the case design, products, and policies you need to help your clients protect themselves and comply with any forthcoming insurance mandates. Don't put off learning about LTC or making plans for a future that took many producers and carriers in Washington by surprise.
---
Need help with quotes, illustrations, or selecting the right product?
Our Brokerage Managers - Dave, Joshua, and David - can help. They have incredible depth and breadth in terms of product knowledge. Call 800-823-4852 and ask for a brokerage manager, or click the button below to email us!
---
Advanced Sales Made Simple
At Pinney, we want to make every sale simple for you and your clients. That's why we created our "Advanced Sales Made Simple" series of tools, resources, guides, and planning concepts. Take a look:
Please contact us with detailed information about your client to help determine the benefits available to them and the relative costs of each benefit combination. Final premiums are based on underwriting factors including gender, age, health, and family history. Download our long-term care quote request form and we'll work with you to get your clients the coverage they need!
Keep in mind that if your client qualifies for coverage, the premium is notably less than the required "spend-down" needed to qualify for Medicaid (MediCal) long-term care assistance. Another possible basis for long-term care is in existing permanent life insurance policies. Depending on your client's current health, it may be advantageous to exchange an old policy for a new one that includes a long-term care rider that allows the death benefit to be paid far in advance of death for long-term care expenses. Protecting assets from the cost of convalescent care - that's the true purpose of long-term care insurance.
---
Learn More about Long-Term Care Coverage
Use the following links to learn more about your client's long-term care options:
---