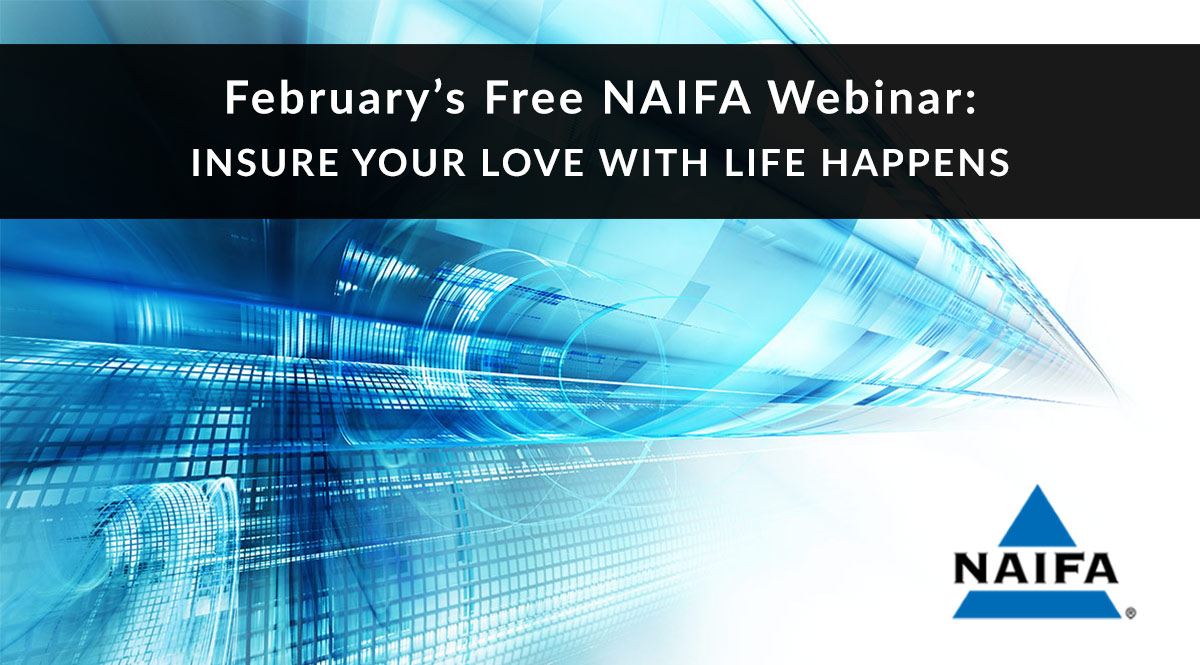 It's February! That means we're supporting the annual Life Happens Insure Your Love campaign. Find out how to help raise life insurance awareness via social media with this free webinar from NAIFA and Life Happens.
We're proud to bring you another free webinar from our friends at NAIFA. This time, they're talking to Nate McGrath, the Social Media Manager for Life Happens. In this free webinar, you'll get up to speed on the latest and greatest social media tools & techniques so you can better serve your clients...and write more business.
Here are just a few of the topics you'll hear about:
How to utilize all of your social media resources
What to do (and not do) when it comes to choosing and sharing content
Cutting-edge apps that provide you with an insider advantage
Plus, Nate will help you make sure you're on the social platforms you just can't afford to ignore. He'll also share the number one social media tip you can implement right now to grow your business.
Sign Up to Watch the Free Webinar
In addition, you'll learn about the full suite of Life Happens resources, available to NAIFA members at a discount. This ready-to-share content keeps you in front of clients and prospects while establishing you as the expert for all their insurance and financial needs. Watch the webinar to learn more - and come away with new sales ideas for 2018 and beyond! A big thanks to NAIFA for making this webinar available to us.
We do our best to support industry organizations we believe in, and NAIFA is one of them. If you're not a member, we encourage you to check it out and consider joining. You can find more information about them on their website.
About NAIFA
NAIFA advocates for a positive legislative and regulatory environment, enhances business and professional skills, and promotes the ethical conduct of its members. The NAIFA solutions center also has expert tips and advice, certifications, and ways to self-promote so that you can be the best advisor possible and take your career to the next level. Click here to learn how to join.
Click the button below to check out the free NAIFA webinar on social media with Nate McGrath from Life Happens!
Sign Up to Watch the Free Webinar
---