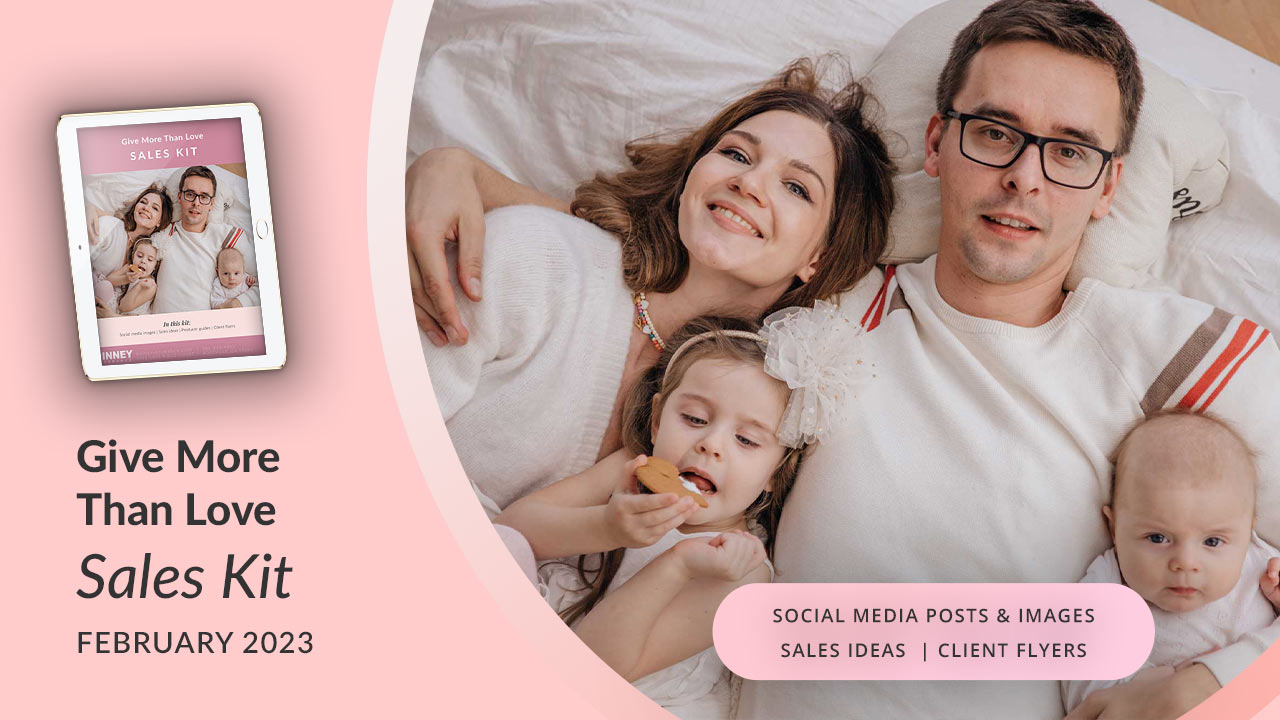 Our February 2023 sales kit helps you reach new prospects by talking about the best reason to buy life insurance: protecting the ones you love.
This month's kit will help you use the feel-good vibes of Valentine's Day to show how important life insurance is. It's all about showing love. And as an expression of love, it doesn't get much better than protecting your loved ones after you're gone. It's like sending a love letter from beyond the grave. As our founder, Jan Pinney says, those who buy life insurance are people of character who love someone more than money. Those are the people we want to help you reach.
Here are a few stats of be aware of that may help you make decisions on who to reach out to and what they need to know:
According to a Forbes Advisor survey in 2022, women are twice as likely as men to have zero life insurance coverage (22% vs. 11%).
Most people don't know life insurance is a way of passing wealth to the next generation. 22% of Black survey respondents viewed life insurance this way, compared to 9% of white respondents.
The number of people who don't think they have enough life insurance has doubled since 2010.
Fewer than half the people surveyed said they felt financially secure - but 68% of people with life insurance say they do feel secure.
What's in the Kit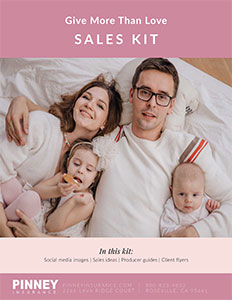 Our FREE 50-page kit includes:
5 pages of social media images & text
2-page guide on effective client communication
2-page guide on getting maximum engagement in client meetings
2-page guide to proactive client communication
2-page guide to asking good questions
2-page guide to personalizing client interactions
2-page client guide to avoiding common life insurance mistakes
4-page client guide to figuring out how much life insurance they need
2-page client flyer: life insurance and Generation X
2-page client flyer: life insurance and Millennials
1-page client flyer: laddering term life
8-page client guide to benefits of life insurance
2-page client flyer on different ways people use life insurance
12-page consumer guide to term life insurance
Get the Kit
How to Use This Month's Sales Kit
Because this month's topic is a back-to-basics topic, you don't need any specialized knowledge to dive right in. This month, focus on casting the widest net among prospects who love their families but don't have life insurance coverage yet. Our social media post text and graphics will give you a head start.
If you'd rather contact prospects by email or phone, the pieces in this month's kit have tidbits you can use to pique their interest. Wondering how to bring up financial planning with Gen Z and Millennials? The kit has you covered. Want to talk about laddering as a potential up-sell with clients who already have a policy? The kit has you covered. Plus, you'll find client flyers with good, basic info you can pull out and use with prospects who are new to the topic.
Get the Kit
---
Need help with quotes, illustrations, or selecting the right product?
Our Brokerage Managers - Dave, Joshua, and David - can help. They have incredible depth and breadth in terms of product knowledge. Call 800-823-4852 and ask for a brokerage manager, or click the button below to email us!
---
Insureio Subscribers: Use Give More Than Love Email Marketing Campaign
If you're an Insureio subscriber, you can access our pre-written February marketing campaign. This campaign gives you four emails scheduled for delivery throughout the month.
These four emails focus on general life insurance awareness, emphasizing family-related topics like getting married and raising kids.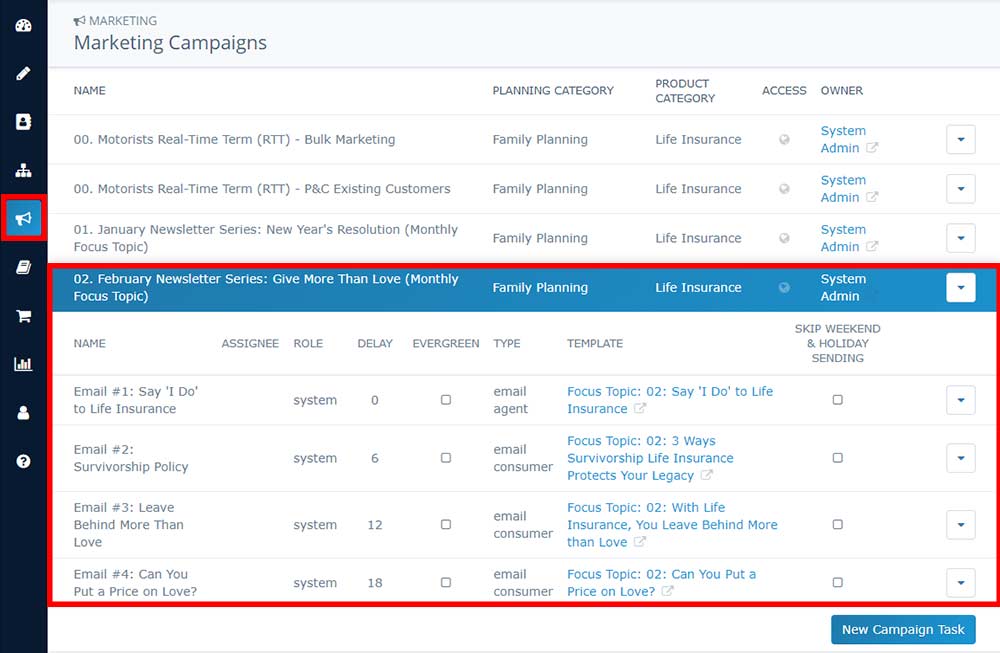 To preview the campaign:
From your left-hand nav menu in Insureio, hover over Marketing and then click Marketing Campaigns.
Scroll down and click February Newsletter Series: Give More Than Love (Monthly Focus Topic). You'll see the list of pre-scheduled emails. To see what a template looks like, click any of the blue template title links. The template will open up in a new browser tab.
Want to learn more about Insureio marketing campaigns and how to enroll your clients and prospects? Click here to visit the tutorial in the Insureio Academy.
Download Our February 2023 Sales Kit Now!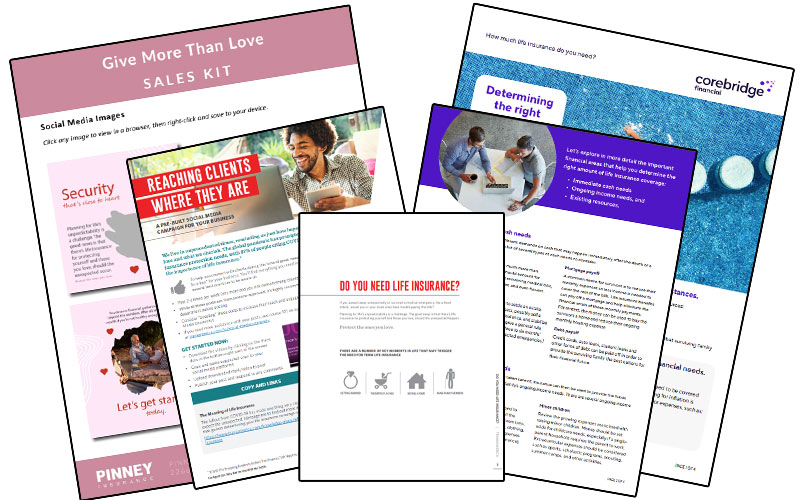 ---