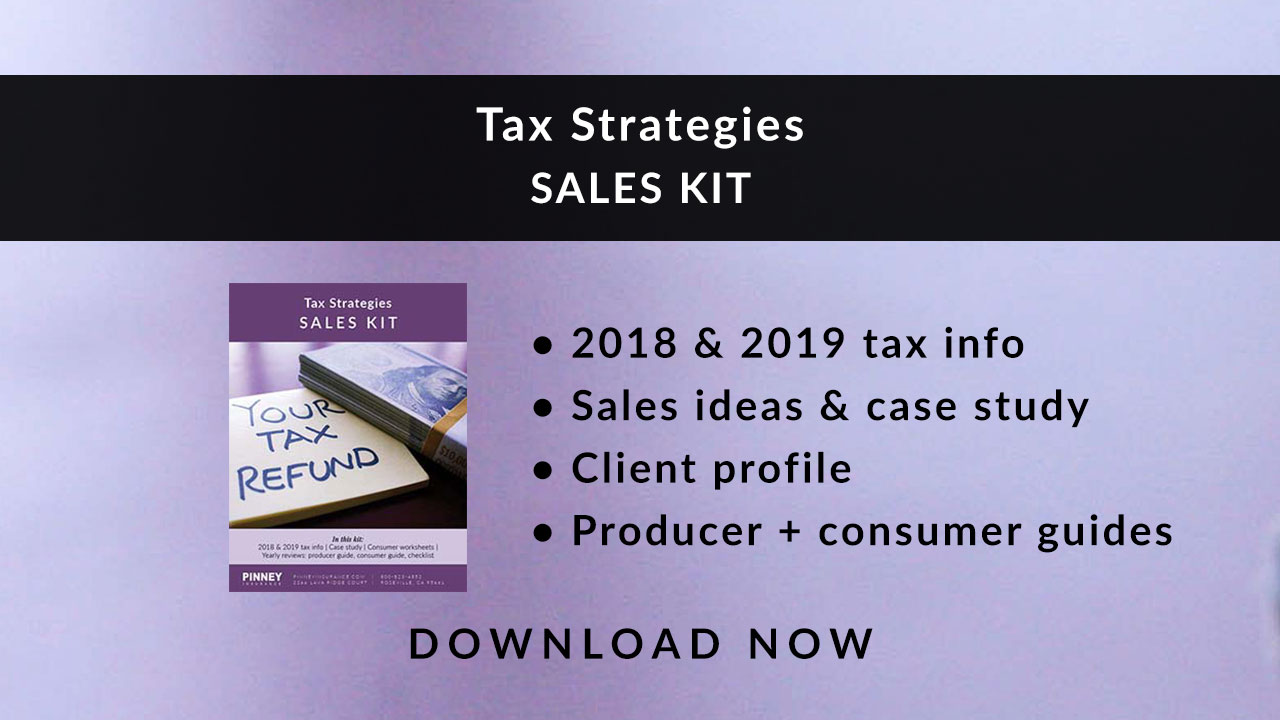 This month is all about tax strategies: how to help clients now, how to anticipate their future needs, and how to start a conversation about long-term financial goals.
Taxes aren't anyone's favorite subject - we get it. It's an uphill battle to get clients to talk about something they just want to get over with as fast as possible. On the flip side, taxes are on everyone's mind right now, making it a great time to reach out with a simple question or conversation starter to see if you can help.
What's in the Kit
In this month's kit, we have 54 pages of guides and resources to help you talk to clients about tax strategies. First, we start off with 12 pages of current tax information for 2018 and 2019. With the changes to the tax code that apply to tax year 2018, you have to be sure you're working with current information when you reach out to clients. The kit also includes a case study, tax planning worksheet, information on tax-deferred growth, and information to help you conduct a client review.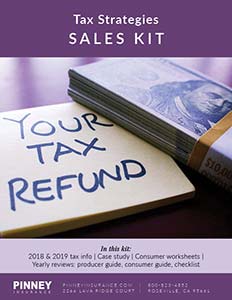 Our FREE 54-page kit includes:
12 pages of tax info for 2018 and 2019
2-page 1040 overlay case study
4-page producer guide on minimizing taxation of Social Security benefits
2-page sales idea: work with CPAs
2-page consumer guide: returns on taxable vs. non-taxable accounts
1-page consumer tax planning worksheet
2-page consumer worksheet on tax-deferred growth through an annuity
8-page producer guide to life insurance client review
1-page client profile for a review
1-page client review case study
4-page client guide on why life insurance reviews are a good idea
1-page client checklist: have your needs changed?
12-page financial objectives discussion guide
Get the Kit
How to Use This Month's Sales Kit
Browse the tax info at the front of the guide. Pick a noteworthy piece of information to use to reach out to your clients, like the contribution limit for traditional or Roth IRAs. When you reach out, start with a simple question - ask if they have the latest contribution limits, gift and estate tax rates, etc. You can also ask if they'd like to go over their tax situation to see if there's a way to minimize tax liability for the 2019 tax year. That's where the client review materials in this month's sales kit come into play.
Insureio Subscribers: Use Our Pre-Built Retirement Planning Email Campaign
If you're an Insureio subscriber, you can access our April email marketing campaign. It includes five emails scheduled for delivery throughout the month. Each email introduces a concept relevant to tax strategies, from reducing taxable income by contributing to IRAs to spending their refund on life insurance that safeguard's their family's financial future. These are purely concept-based emails. They don't try and sell a particular product or carrier - we let you do that when you talk with your prospect.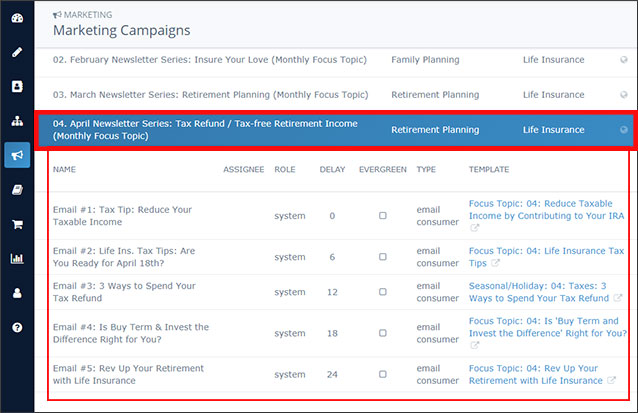 To preview the campaign:
Click Marketing and then Marketing Campaigns from your left-hand navigation menu in Insureio.
Scroll down and click April Newsletter Series: Tax Refund / Tax-free Retirement Income (Monthly Focus Topic). You'll see the list of five pre-scheduled emails. Click any title to preview the template in a new browser tab.
Want to learn more about Insureio marketing campaigns, including how to enroll your clients and prospects? Click here for a complete tutorial in the Insureio Academy.
Download Our April 2019 Sales Kit Now!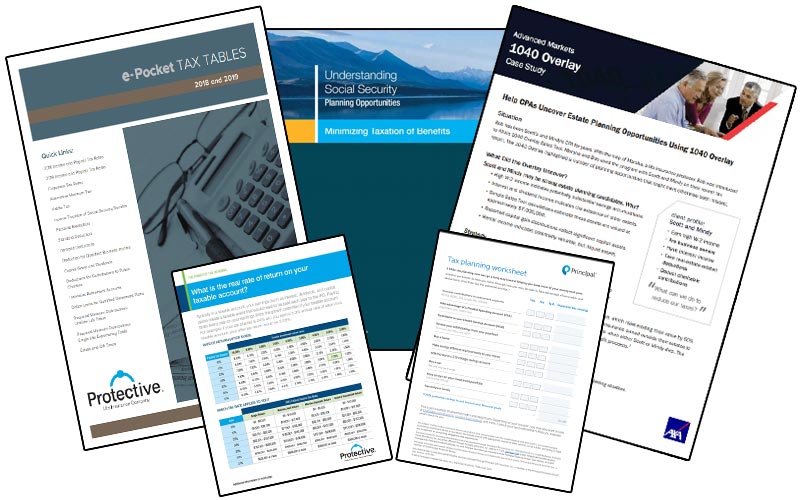 ---