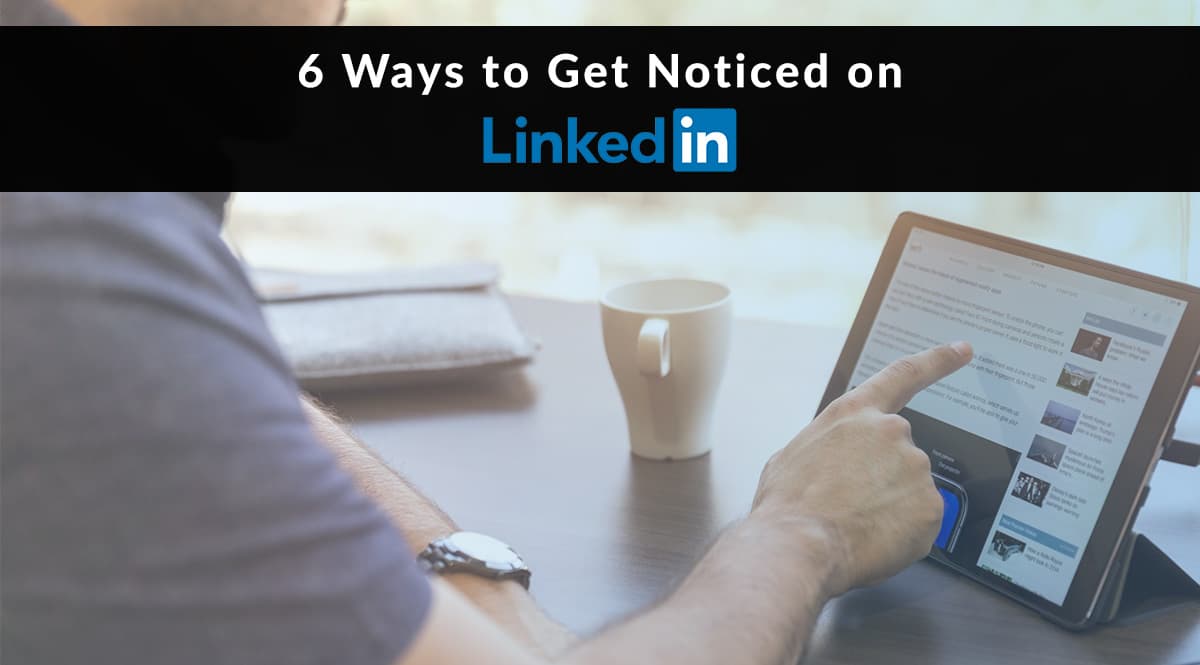 Since the world went into lockdown, people have been turning to LinkedIn more than ever before.
According to Srividya Gopani, LinkedIn's Director of Brand and Consumer Marketing, there's been a 55% year-over-year increase in conversations between connections since March 2019.
Chances are, your clients are some of the people looking for guidance on LinkedIn. So assuming you've already got a complete profile, great headshot, and attractive cover image, what else can you do to get noticed on LinkedIn?
---
No time to read? Watch our video overview:
---
Here are six ways to reach more prospects and make your profile stand out.
1. Record your name.
Did you know you can upload a recording of your name so potential clients know how to pronounce it? This is a smart way to make prospects feel more comfortable approaching you, whether your name is hard to say or not. Hearing your voice creates an instant connection. That can work in your favor when prospects are deciding who to contact and work with.
As of this writing, you have to use the mobile app to record and upload your name (up to 10 seconds). Once you do, however, users on any device can listen to it. Your profile will have a speaker icon beside your name. LinkedIn showcased this feature with their own Product Manager, as shown below: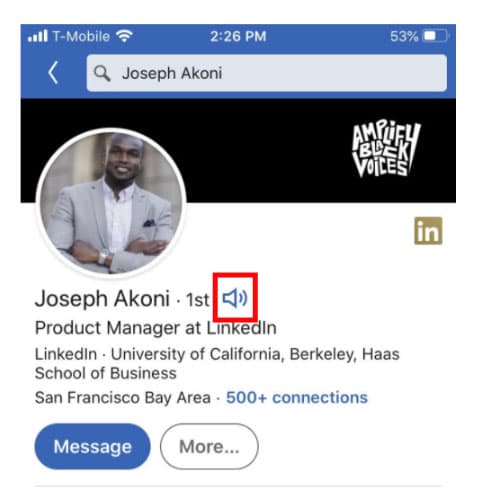 2. Post a video.
You've heard us talk about video a lot – and now LinkedIn is no exception. More users are taking advantage of LinkedIn video, whether it's explainer-type videos or talking-head videos.
If you think you need a big budget for LinkedIn video, think again. Some of the best videos are just a person explaining or commenting on a topic. One of our favorite regular video posters is Nicholas Thompson, the Editor-in-Chief of Wired magazine.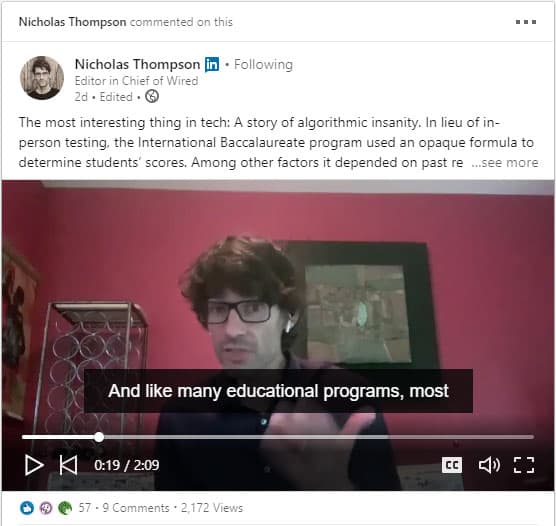 And if you think your video has to be long, think again. Look at the total time on that video above - it's just over two minutes long. As another example, check out this Simon Sinek video – it's only 2:23 long, on a topic that took little to no prep time. It generated astronomical stats: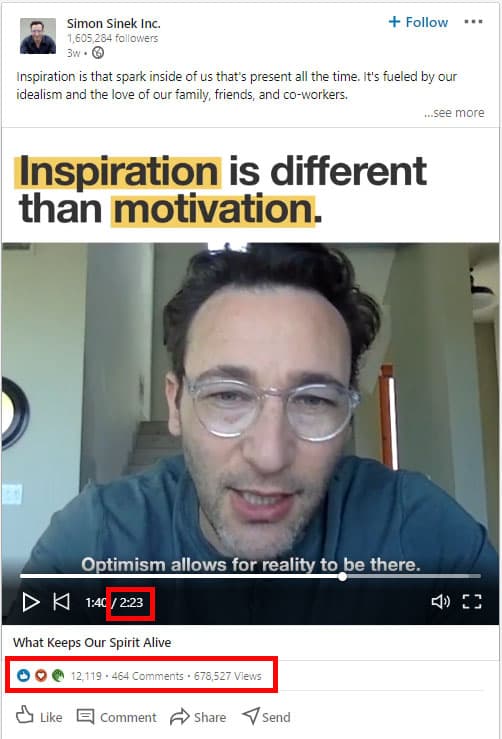 TECH TIP: LinkedIn recommends adding captions to your videos, since 79% of online video viewers have their sound turned off. This is easiest to do with explainer videos, which often have the text printed on screen as part of standard formatting.
Unfortunately, there's no easy way to do this for a talking-head video since LinkedIn only lets you upload an SRT file. Your best bet for getting this done easily? You can pay a transcription service like Rev (about $1.25/min), or you can do it the free way. Upload your video to YouTube, and let YouTube auto-transcribe your video. Then download the .srt version of their transcription, clean it up, and upload that to LinkedIn.
Want us to cover this in more detail in a future post? Drop a comment so we know you're interested and we'll document the process for you.
3. Use the "Open for Business" promo section.
This relatively new profile section makes it easier for clients to see (a) that you're open for business, and (b) what services you offer. Here's a promotional video LinkedIn made to show you how it works:
If it's obvious from your profile that you're a business owner or freelancer, you probably already have this feature enabled. If not, you can request access here.
To set up your Open for Business section, click "Add services" in the Showcase services dialog box (as shown below). If you don't see it there, click the Add profile section dropdown menu, and click the About section. If you don't see it listed as an option there, it hasn't been rolled out to you yet. Click the link above to request access.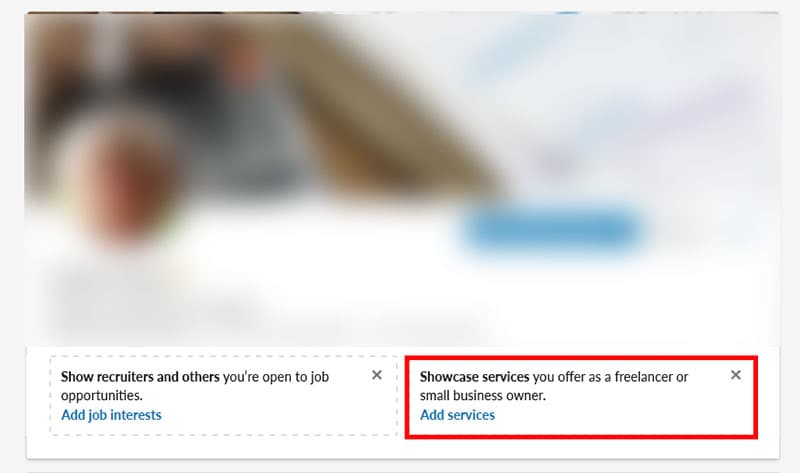 Once you select the services you provide, clients searching for those services will be able to use the "service providers" filter to find you. In other words, you don't have to depend on keywords in your profile to bring them to you. It's free for prospects to contact you when they use the "service provider" filter, even if they're not in your network. Nifty!
4. Experienced with native video? Try live video!
According to LinkedIn, their live videos get 7x more reactions and 24x more comments than native video. Wow! If you had speaking gigs before the pandemic, this is a great way to keep your skills sharp, spread your message, and give your LinkedIn profile a ton of traction.
You can go live from your profile or your business page. As of this writing, you need to apply and be approved in order to get this feature turned on. Since the feature is still relatively new, they're looking for users who have at least 500 page followers and already produce consistent video content.
The downside? There are pre-selected streaming tools you need to use for your broadcast. As of this writing, only two of them had free options: Restream and Streamyard. You can find more detail here.
If you want to check out other people to see how they're doing it, check out Sallie Krawcheck, the CEO and Co-Founder of Ellevest (that's a recent live video of hers shown below), or Vimeo's Working Lunch live video series.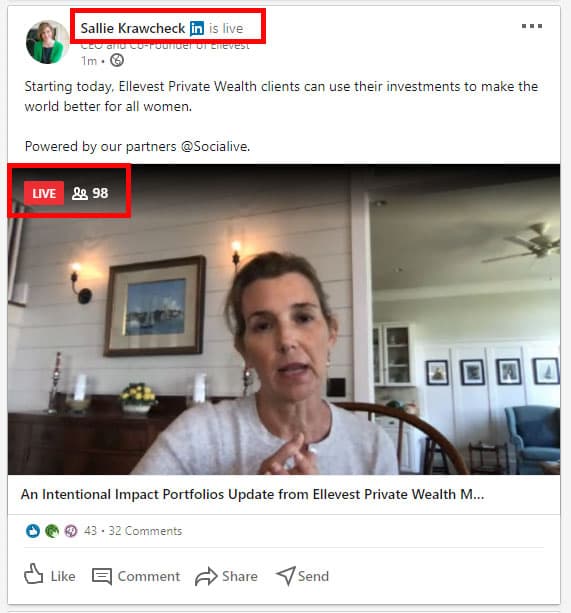 5. Use LinkedIn Publisher to promote off-site content.
Another stat that may surprise you about LinkedIn is how many more people are creating content on the platform – 60% more than in 2019, according to Srividya Gopani.
LinkedIn's native publishing platform is growing in popularity because the platform itself incentivizes clicks to these posts.
Think about it this way…if you drop a link to your site and ask viewers to go there, LinkedIn loses them. The algorithm wants to keep them there, so preference in the feed is given to LinkedIn articles because the "link" viewers click to get to that article keeps them on LinkedIn.
However, once they're there, you can direct them to your quoter, your lead magnet, your email list sign-up page, or any other external link you want without an algorithm "penalty." Its easy to start – just click Write Article in the prompt at the top of your feed.

6. Comment.
Yep, comment.
That's it.
Why?
Comments show up in the Activity section of your profile. If prospects view your profile, it's good to make sure there's something there for them to find. You want them to see that you're active and helpful. If you don't have time to post, try to make time to leave a thoughtful or positive comment on someone else's post. Think of it as good LinkedIn karma!

That's our look at 6 ways to get noticed on LinkedIn!
Have you been using LinkedIn more since lockdown? What's been working for you? Tell us in the comments!
---