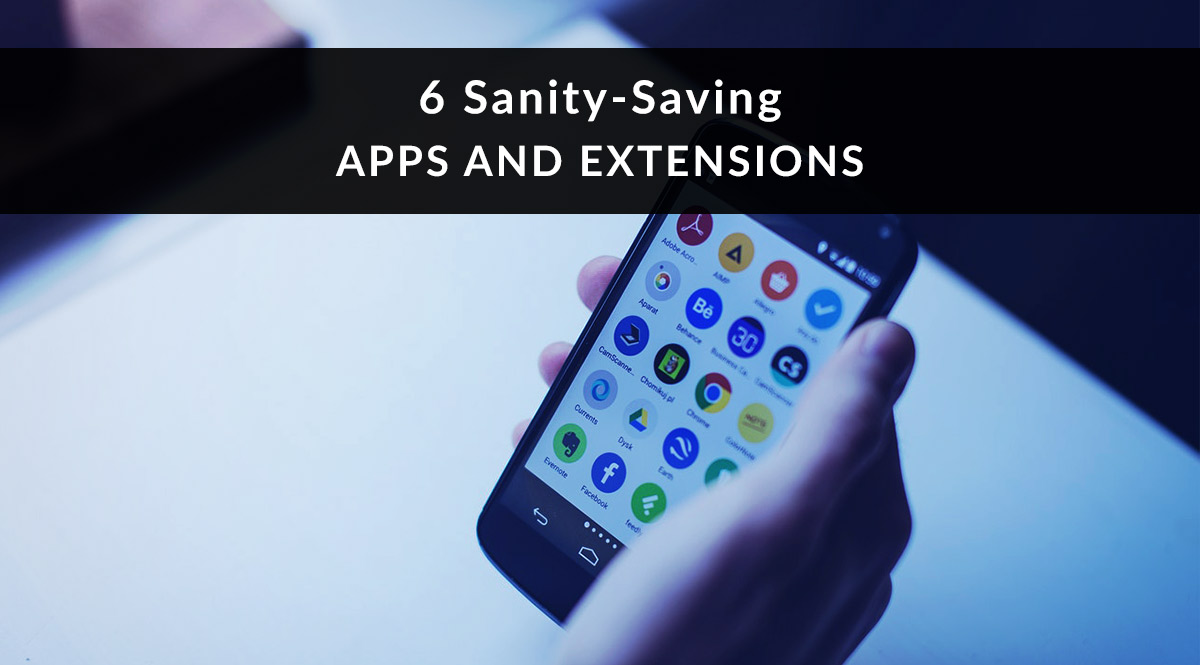 If you haven't been keeping up with the latest apps and extensions that save you time (and sanity) during the workday, don't worry. We've tried quite a few, and here's what made the cut.
---
No time to read? Watch our video overview:
---
Crello
Check it out: https://crello.com/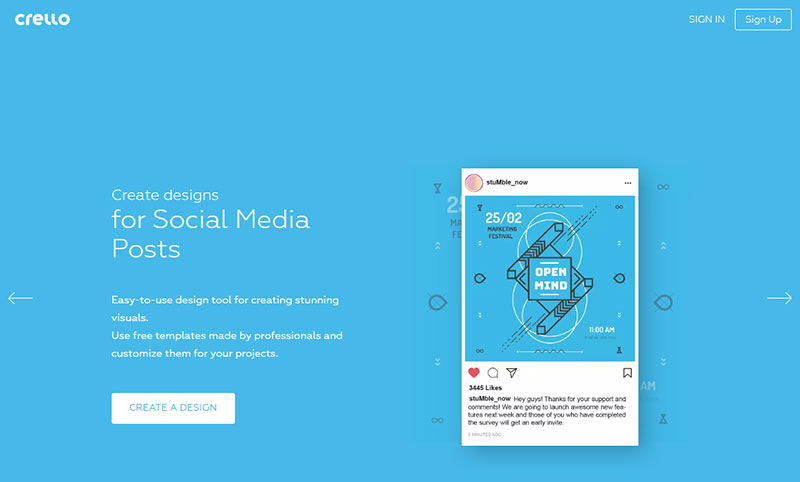 You're good at selling…but how about designing graphics? The images you use to promote yourself and your business matter. Crello offers easy-to-use templates to create gorgeous graphics for your emails, website, presentations, social media, and more. With just a few clicks, you can give your agency a serious image upgrade.
It's free to get started. Some images and design elements are upgrades that cost $0.99, but once you buy them, you can use them as many times as you want. If you upgrade to a paid account for $19.99/month ($199.99/year), you get video and animated post templates that are great for Instagram and Facebook stories.
As an example, let's take a look at the ready-made templates in the Business & Finance category. These are all ready to be used – just click to add your text and logo (optional), then save and download your image. Boom. Your next email, presentation, web page, or social media post just got way more engaging.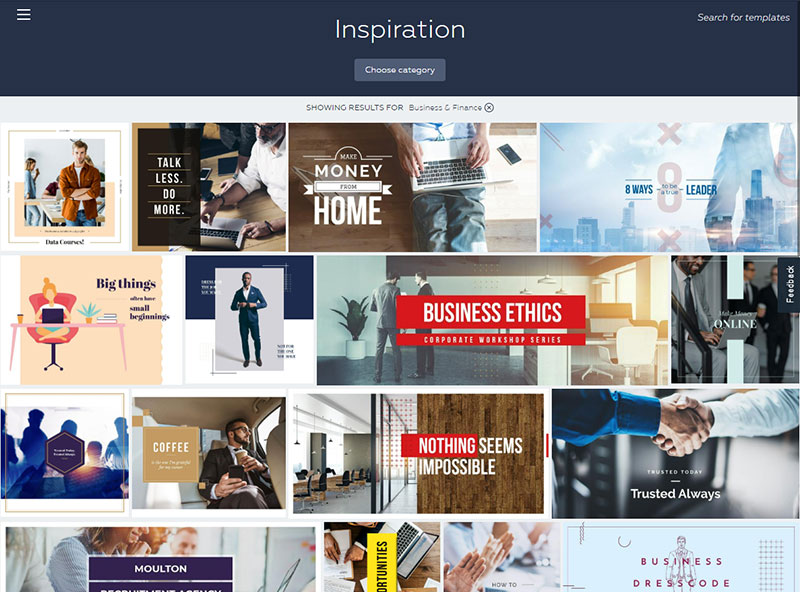 Loom
Check it out: https://www.useloom.com/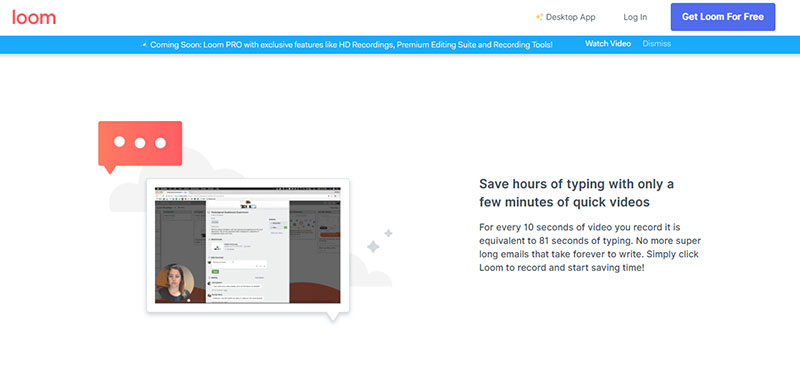 Tired of typing long emails or text messages to clients, prospects, and team members? Want to show them how to do something that would take too much time to explain? Loom is a free Chrome extension that lets you record your screen, your camera, and microphone all at the same time. Don't need all three at once? You can also choose to record just your screen or just your webcam, along with your microphone.
Loom puts all those elements together in a video for you. If you use your camera, your face will appear in the lower-left portion of the video, with the screen capture taking up most of the real estate.  All videos are accessible by a URL. Instead of a long email, your client gets to see your face and hear your voice. Plus, they can always revisit the URL to refer back to your message if they need it.
Loom lets you store your videos in folders, making them easy to find and re-use. You could record videos for new client onboarding, or explain the quoting process. You can show your team how you want them to do something, or show your developer the problem you're having with your website. Video makes everything faster in all these use cases.
As we write this, Loom has a rating of 4.8/5 stars, with over 9,400 reviews. There's a desktop app in the works so you can record from your computer without opening a browser.
Doodle
Check it out: https://doodle.com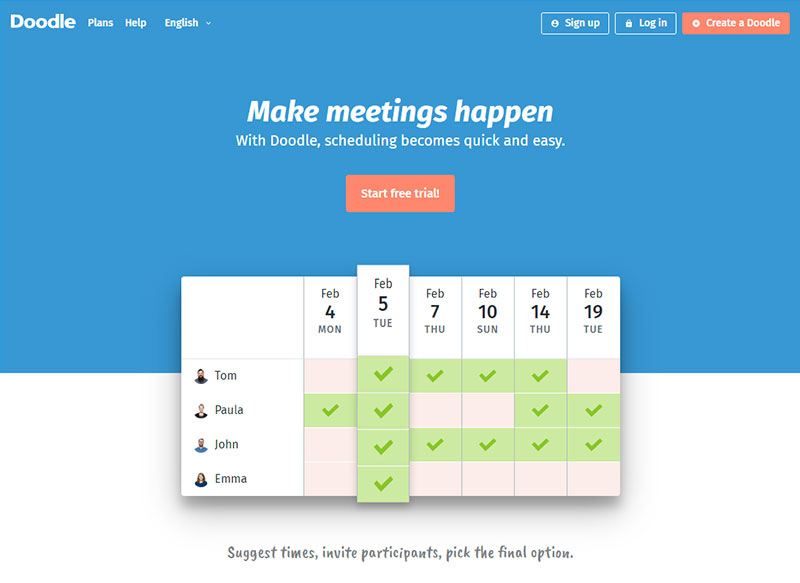 How many times have you had a long email exchange with a client or partner just to set up a call or meeting time? If this is draining your productivity, try Doodle.com. It's an easy scheduling app that lets you send an invitation with suggested times. Your invitee picks the time that works best for them, and that's all there is to it. It's connected to your calendar, so you don't have to copy and paste from Doodle to, say, Google Calendar.
It's free to use, but if you upgrade to the $49/year plan, you can also send calendar invites and reminders to your meeting participants.
HubSpot's Blog Ideas Generator
Check it out: https://www.hubspot.com/blog-topic-generator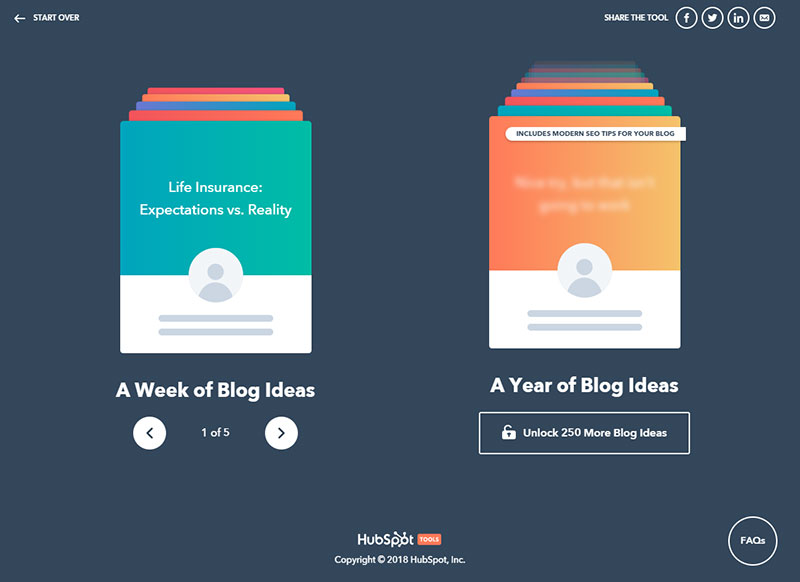 Even if you don't have a blog, this blog idea generator is great for coming up with topics for social media posts and email blasts. If you're not sure what to talk about, or need a new slant on a classic topic, let this generator give you the inspiration you're looking for.
First, it asks you to enter a single noun – something like life insurance, annuities, budgets, retirement, etc. You can add up to 5 different nouns if you want to diversify your idea selection. When you're done, click Give Me Blog Ideas.
The tool will instantly give you five blog post topics – and you can get a year of ideas if you're willing to give them your name, email address, and phone number. When we entered "life insurance," "annuities," and "retirement," for example, we got these ideas:
Life Insurance: Expectations vs. Reality
Will Annuities Ever Rule the World?
The Next Big Thing in Retirement
Life Insurance Explained in Fewer than 140 Characters
This Week's Top Stories about Annuities
Qlearly
Check it out: https://qlearly.com/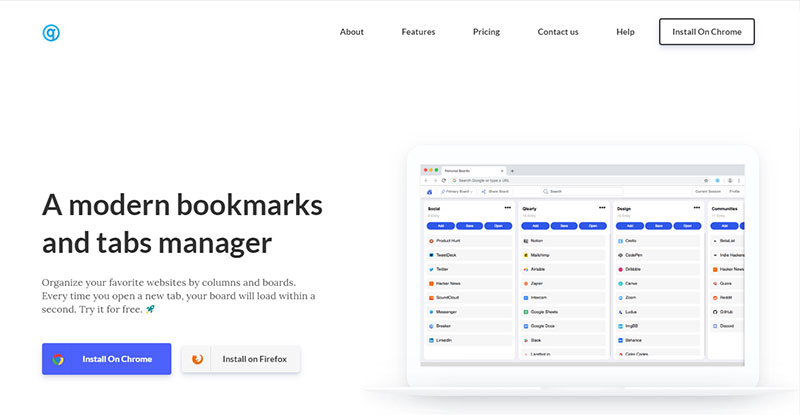 How many times have you bookmarked a resource or tool…then lost it in the jumble of bookmarks you already have? Sure, you could organize your bookmarks into folders, but then you have to click into those folders to see what's there. It's a little better, but not ideal.
Qlearly solves that problem. It's a free browser extension for Chrome and Firefox that gives you a kanban board display of your bookmarks for every new browser tab you open. Group your bookmarks into boards (news, tools, financial resources, share on social, personal, etc.) At a glance, you can locate the board you want and see the bookmarks within that category. Easy peasy.
Clear This Page
Check it out: https://clearthis.page/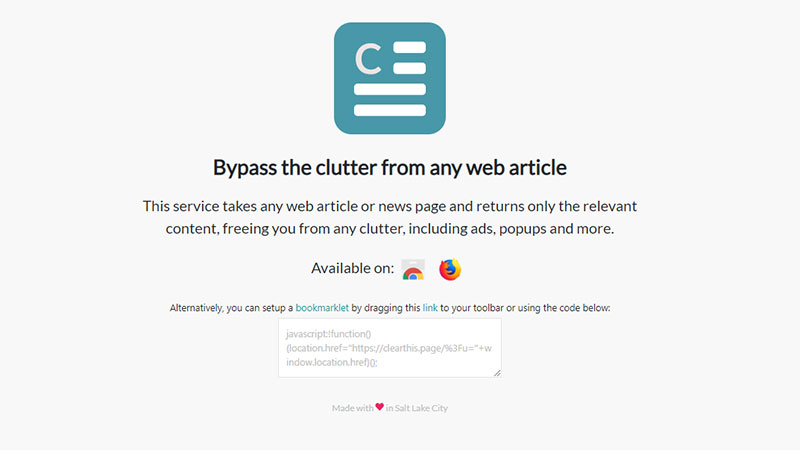 If you read a lot of financial articles like we do, you've seen how cluttered some provider sites can get with auto-play video ads, pop-ups, and the like. Want to get rid of all that *before* you try to read the article? Yeah, we do, too. Enter Clear This Page.
There are a couple ways to use this tool:
Install the Chrome Extension or Firefox Add-on
Add "page/?u=" before the URL you want to read
They provide a link you can drag into your browser toolbar. Click it on the page you want to read. That bookmarklet will block video, ads, pop-ups, and more.
We used the third method, and here's how it cleaned up an article on Forbes: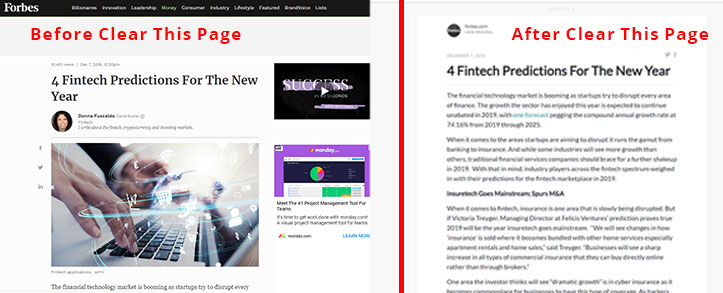 That's our look at 6 time-saving apps and extensions!
What are your favorite apps and extensions? Whether you use them in your personal or professional life, tell us what they do and how they help you!
---